Art Library
Discover the expansive collection at the Stephanie Weaver Art Library, your premier destination to rent and purchase exquisite pieces of art!
Fine art artist Stephanie Weaver brings her expertise in oil painting to the Art Library, offering a curated selection of original artworks and limited edition prints at prices that won't break the bank.

At the Stephanie Weaver Art Library, not only can you find a diverse range of art pieces to adorn your space, but you can also avail yourself of our Art Advisory service to help you select the perfect piece. Stephanie's comprehensive offerings include professional installation services, ensuring your chosen artwork is displayed to its best advantage.

Whether you're looking to rotate artworks to keep your space fresh and inspiring or planning to purchase a piece that resonates with you, the Art Library by Stephanie Weaver is your gateway to a world of artistic excellence. Experience the joy of fine art with the flexibility to change or buy at any time, only at Stephanie's Art Library.
Transform your home or office into a rotating fine art gallery through our Art Library.
Stephanie Weaver Fine Art Artist offers a curated selection of paintings to rent through her Artwork Library.
The artwork library works like a traditional library.
Borrow artwork from a curated collection of original art; 
Enjoy it in your own space, whether your home or office; and simply
Return it by the due date OR continue to rent the art for as long as you'd like.
Rent original art for as low as $40/month.
**This service is available only within the Continential United States.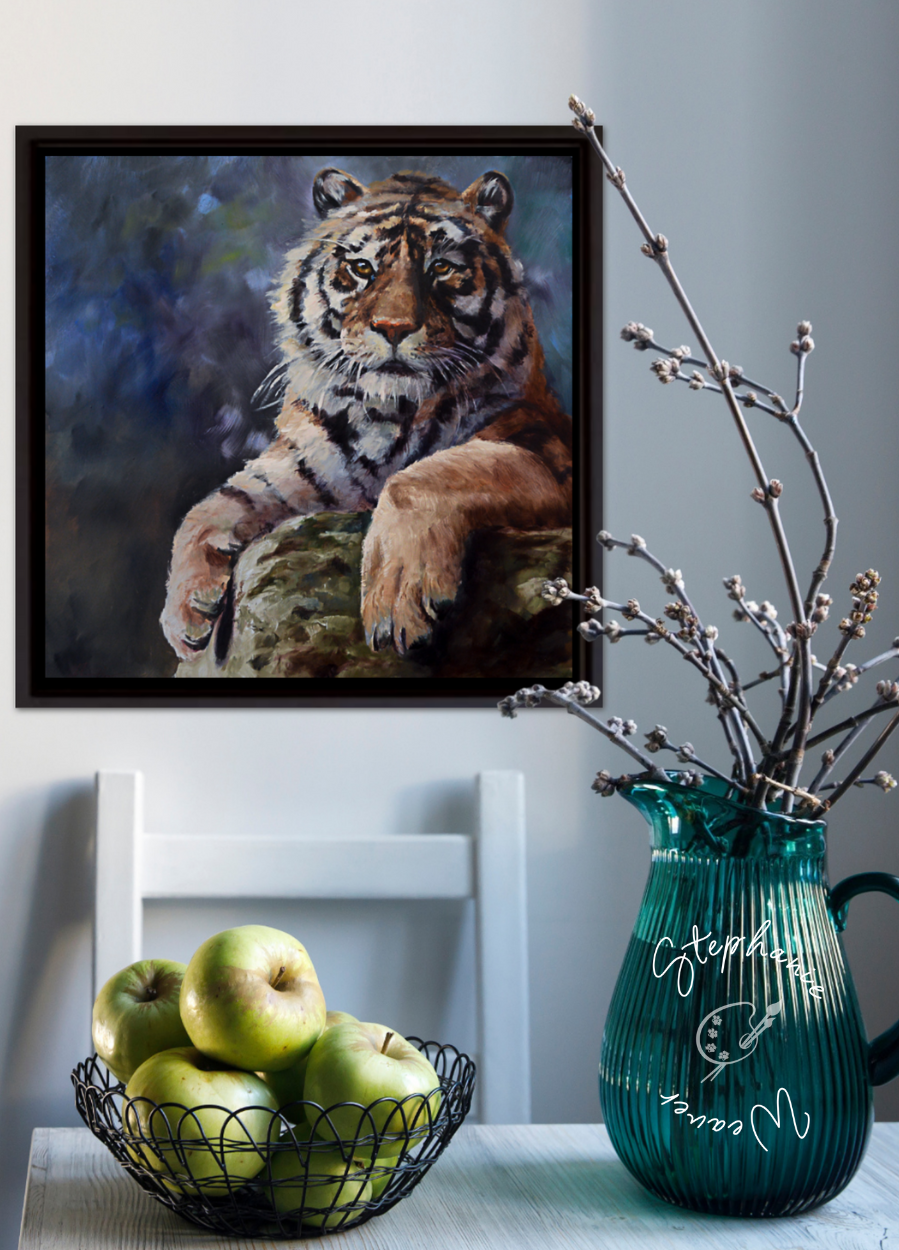 Stephanie's art library service is an easy and risk-free way to experience and live with art before buying.
AFFORDABLE & RISK-FREE: Art rentals are a fraction of the cost of ownership, and can be returned at any time, free of charge.
READY TO HANG: All works are delivered ready to go up on your wall.
EARN CREDITS TOWARDS PURCHASE: Choose to buy, and we'll credit 100% of your first month's rental payment and 50% of each month from then onwards towards purchase.
COMPLEMENTARY ART ADVISORY: Our curators are there to help you find the perfect piece for your space
WHY CHOOSE STEPHANIE WEAVER FINE ART?
I provide outstanding original art that is designed with quality materials. I work individually with each client, so together, we put together a curated collection that speaks to the environment you want to create.
By working directly with the artist you remove the extra cost of a middleman.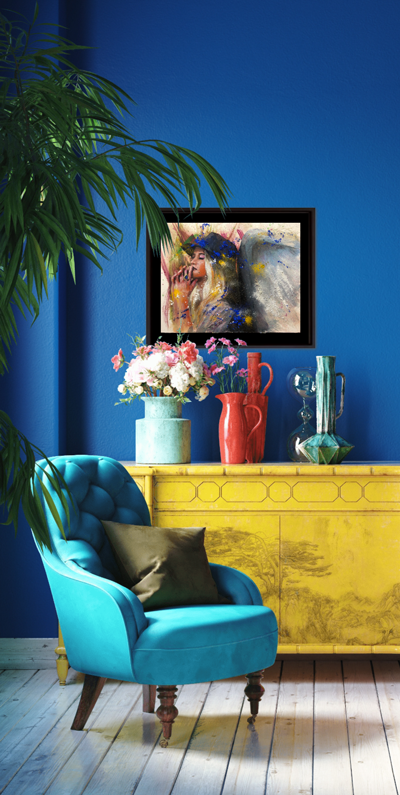 Fees & Installation
Art Library Rental Fees
Checkout artwork for 3 months
$40/month per piece (over 16x16" or 400 square inches) 
$60/month for a collage bundle of 3 or more.
$80/month Reserve Collection (or larger than 401 square inches)
Delivery & Installation 
Available within 25 miles of Lowe Mill Arts & Entertainment
$35 Installation fee per visit
Stephanie offers Free Delivery and Pick Up
Artworks greater than 60x48 may be subject to a delivery fee
Shipping
Dependent on the size.
Return label is included. Keep the original packaging with return label for hassle free return free processing.
Due Date
Artworks are due back to the library 3 months after check out or you may opt to continue renting for another 3 months.
Contact Stephanie To Curate Your Collection
Stephanie will personally discuss the artwork and confirm next steps for smooth logistical process.
Schedule a call with Stephanie today.
COLLECT ART WITH PEACE OF MIND
IMPECCABLY CURATED

Award winning artist, Stephanie, hand selects which pieces are available for this program.

About The Artist

SATISFACTION GUARANTEED

Free 14 days worldwide returns. If it's not perfect, return it with ease.

Return Policy

SECURE PAYMENTS

Payments are facilitated using Shopify which is PCI compliant.

AT YOUR SERVICE

Trusted 5 star service from curation to delivery. Questions? Get help from Stephanie directly.

Contact Stephanie